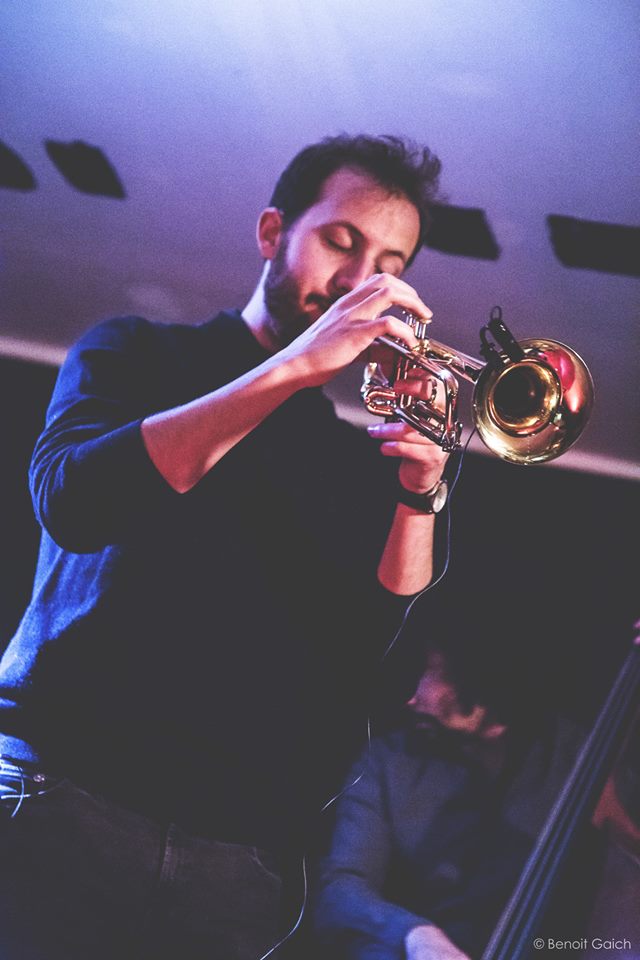 ---
Guillaume commence la trompette dès l'âge de 6 ans. Après une formation classique au cours de laquelle il obtient le DEM de formation musicale du CRR de Toulouse, il se spécialise dans les classes de Jazz du CRR et de la faculté de musicologie. C'est ensuite au Centre des Musiques Didier Lockwood à Paris qu'il complète sa formation de musicien interprète, compositeur et arrangeur, jusqu'en juin 2012.
Guillaume a joué dans diverses formations telles que : Les Métropolitains, le Big Band 31, le Muret Big Band, le Big Band Jazzavenue, l'Elastic Band, Jazzophonics, le Smoky Joe Combo, Afincao, Humbolt, Glorious, Jean Elliot Senior…
Il a travaillé, joué ou enregistré aux côtés de Stéphane Guillaume, Laurent, Coulondre, Olivier Ker Ourio, Claude Egéa, Jacques Adamo, André Villégier, Philippe Léogé, Emma Lamadji, Johanna Luz, David Costa Coelho, Marie Louise Desage, David Lynx, Joël Rhino, Patrick Torreglosa.
Actuellement Guillaume est actif dans les projets suivants: le collectif de La Guiguinche, le Gombo Revolution, les Ânes de Palinkov, Gospelize It Project, Rim Laurens and The Blue Code, Mickaël Sourd Quartet et la compagnie P.OR.K.
---